Apple Picking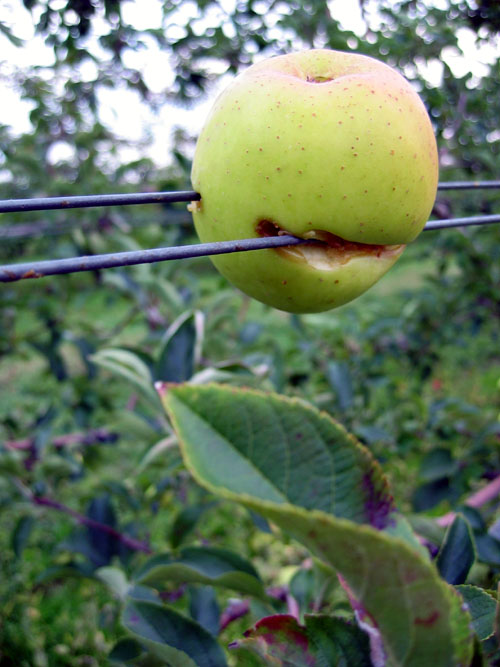 I hosted the most incredible NYC Food Blogger Potluck on Saturday night. I am waiting to post about it, though, because I want to give everyone who attended a chance to put up their recipes for the food they brought so that my post about the event can be a sort of round-up as well.
For now, though, I would like to share a few photos from earlier today. You see, I finally got to go apple-picking!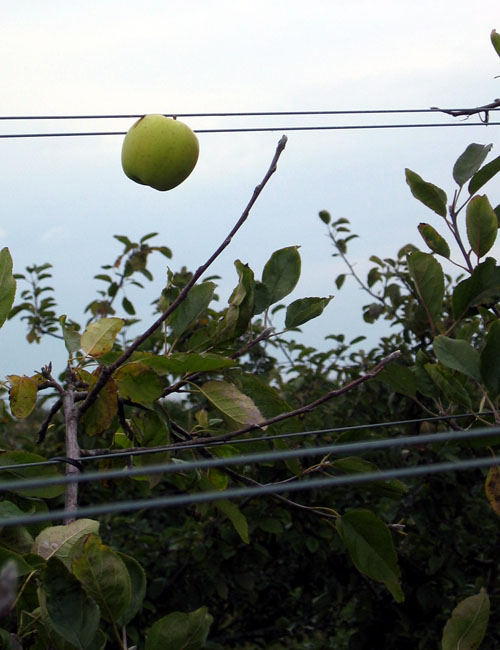 I haven't gone apple-picking since college. I always forget until too late in the season, or end up over-scheduled, or just can't convince anyone to go with me. The last time I went was with my college roommates, who drove me to an orchard in exchange for apple pies.
They were a bit peeved when I filled our apartment with the stench of vinegar when I made my apple tomato chutney, but they relaxed once I cleared the fumes away by making a batch of apple butter as well.
(That's my partner, Dave, crawling under the trees to get at the hard-to-reach apples earlier pickers must have missed.)
This year, my friend Laura got a ZipCar and drove us, along with our friends Rose and Josh, out to Milk Pail Orchard. We picked Fuji, Goldrush, and Granny Smith apples.
Well, no Granny Smiths for me. They always make my teeth feel funny when I bite into them. Seems to be a family trait; my brother reacts to Granny Smiths the same way.
Fujis are among my favorite apples for eating out of hand, along with Gala and Honeycrisp apples. This was my first encounter with Goldrush apples, and I got a very favorable first impression of them. They are tart and crisp enough to serve the purpose of Granny Smiths in baking, I think, but without the overwhelming sourness and tendency to cause that strange tooth feeling. I am looking forward to experimenting with them further.
Dave and I did take home over a bushel between the two of us, after all.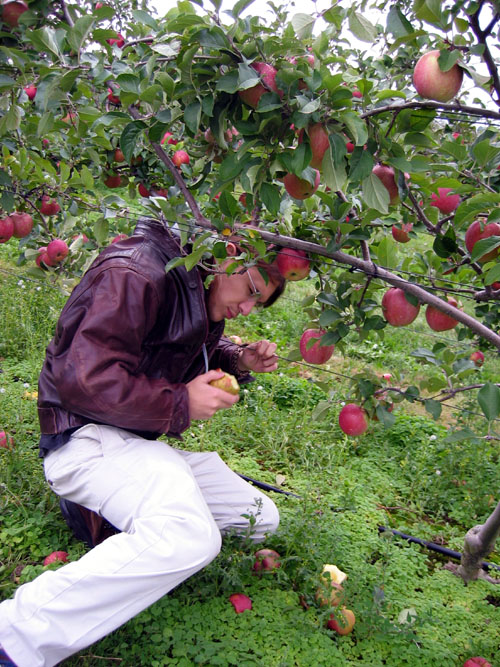 We will be making several varieties of apple butter later this week, and perhaps some chutney, too. I have a pile of ideas for apple dishes that I can't wait to finally try out! Consider this post a warning.
Featured below is our hero of the day, Laura, with her hair leading so perfectly into the pumpkins behind her.