Habeas Brûlée 2008 Wall Calendar for Sale Now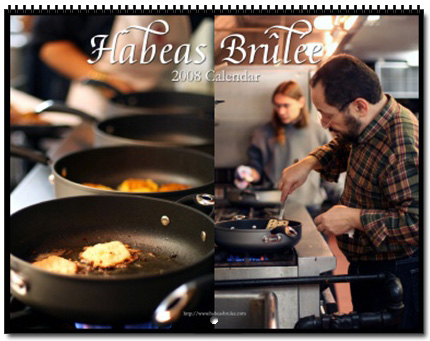 I'm a bit late this year, but I finally put together a set of my favorite images from the past year, along with their corresponding recipes, to create the 2008 calendar.
Habeas Brûlée 2008 wall calendars are now available for purchase here.
Sorry for the delay! Channukah snuck in early this year, and things got away from me a bit there.
And remember, there's still time left to donate to charity by bidding on my cooking class for two for Menu for Hope!