Roundup: Sugar High Friday #26: Sugar Art
I want to thank and congratulate all of you. When I set the Sugar High Friday #26: Sugar Art challenge for this month's Sugar High Friday, I was afraid I would scare people off, intimidate them out of just going ahead and having fun. Instead, you went ahead and made an extraordinary array of gorgeous treats, any of which I'd be proud to show off. This round-up is an incredible resource for anyone looking to decorate their table come time for dessert. Thank you so much for playing along with me this month!
Also, an extra thank you to all the people who wished me a happy birthday when sending in their entries. I'll be turning 26 tomorrow, and your company and inspiration have made it a happier birthday for me already.
The photo up top is my 12 year old brother, Jordan, with the croquembouche we made for New Year's Eve. Dave made one with a friend a while back, but I missed out, so this was my excuse to finally build a tower of cream puffs held together with caramel. Creating and then devouring that monstrosity was a wonderful way to bring in 2007. (We sent the leftovers to another party in Queens.) Happy new year to you all!
Now, on to the entries! They are posted in the order in which they were received.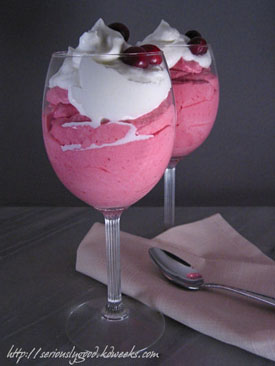 Cranberry Mousse
Kevin from Seriously Good



Swan Raspberry Eclairs
Cenk from Cafe Fernando




Painted Sugar Cookies
Elf from Kosherblog




Mäuseköpfe
Brigitte from Küchendunst aus Singapur




Mom's Peanut Brittle
Andrea from Andrea's Recipe Box




Orangettes
Gerda from Dinner for One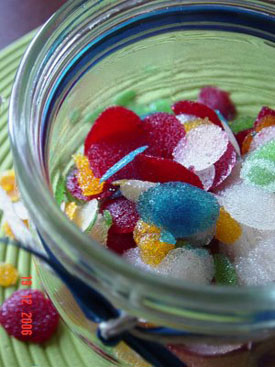 Orange & Cardamom Mentine
Ales from Preserveless




Raspberry and Mascarpone Mousse Verrines — Verrines de framboises et mousse à la mascarpone
Bea from La tartine gourmande




Nog 'n Log Blog
Alwyn from Tsokolate!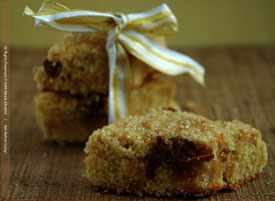 Nougat Orange Treats and Havana Pralines
Meeta from What's For Lunch, Honey?




Tri Sugar Tryst
Y from Lemonpi




Super Marzipanario
Brilynn from Jumbo Empanadas




Almond and Pine Nut Cookies
Rinku from Cooking in Westchester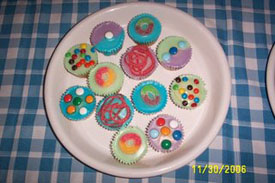 Birthday Cupcakes
Macky from Delectations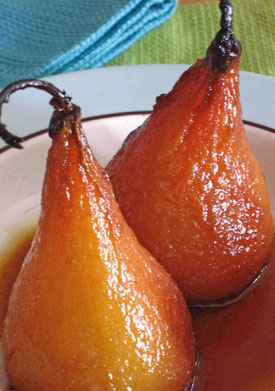 Honey Glazed Roasted Pears
Veronica from Veronica's Test Kitchen




Croccante and Meyer
Lemon Sugarland
Virtual Frolic




Trinidad Goolab Jamoon and Sarina's Passionate Mint Tea
Sarina Nicole from TriniGourmet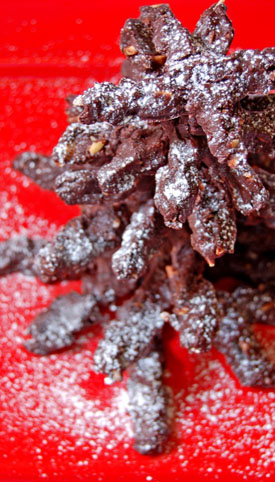 Chocolate Christmas Tree
Haalo from Cook (almost) Anything at Least Once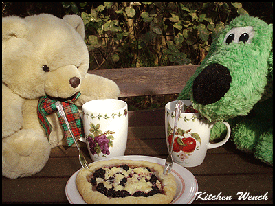 Mr. Bear's Teaparty (with a Blackberry Galette)
Ellie from Kitchen Wench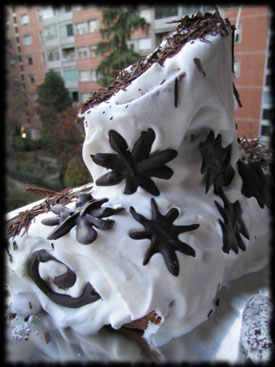 Tronchetto di Natale
Staximo from Lo Spazio di Staximo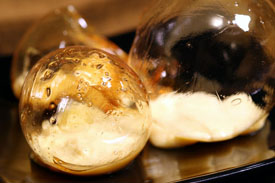 Cardamom Meyer Lemon Créme Brûlée Bubbles
Danielle from Habeas Brûlée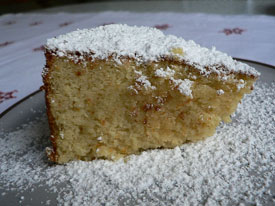 Almond and Orange Cake
Ulrike from Küchenlatein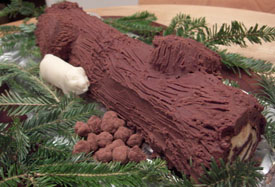 Bûche de Noël Pastorale
Julie from A Finger in Every Pie




Rose Cake
Dilek from À La Dilek




Gingerbread Houses
Smita from Smita Serves You Right




Just Coffee Cake for New Year's
Brandon from Brandon Eats




Pomegranate Kisses
Debi from Dejamo's Distracted




Bûche de Noël with meringue mushrooms and candied rosemary
Gloria from Vers l'absurde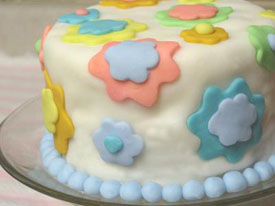 Sweet Memories (Rolled Fondant)
Jennifer from The Domestic Goddess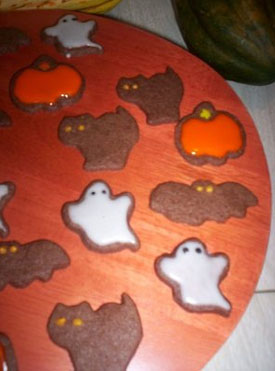 Spooky Sugar Art
Chrispy from Experimentation of Taste




House Sweet House, Literally
Riana from For The Love Of Baking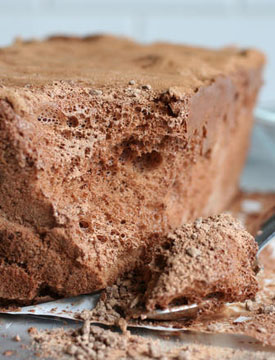 El Bulli's Frozen Chocolate Air
Rob and Rachel from Hungry In Hogtown




Holiday Cookies
Kathy from Start Cooking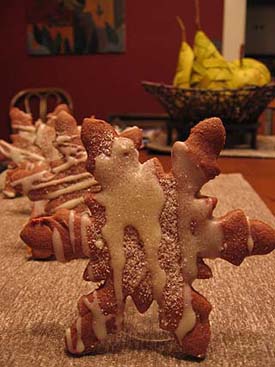 Sparkly Chocolate Star Cookies
Michelle from Je Mange La Ville